For Advertising Opportunities
Contact:
Golfing The Carolinas
C/O The Snyder Group
357 Cornwallis Drive
Mocksville, NC 27028
336.769.8855

JohnSnyder@TheSnyderGroup.net
A Web Publication of The Snyder Group
Thistle Golf Club is an exclusive golf club with 27 magnificent golf holes. Thistle Golf Club's authentic clubhouse design is traditionally Scottish and was uniquely designed to mimic a club that had grown over a 100 year period beginning in the early 1800's


MacKay

Par: 36
Architect: Tim Cate
Total Yardage: 3,547

3 Courses
(
Click a course to view)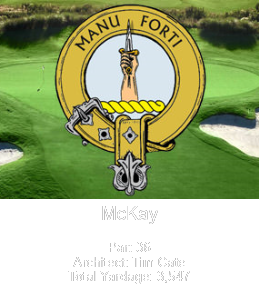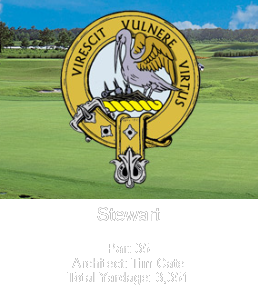 Simply no better place to work on your game!
Whether just hitting a few long irons, or preparing before a round, your clubs are cleaned and your golf bags are managed. Demo clubs are available and our knowledgeable staff is on-hand to facilitate your requests.

1815 Olde Thistle Downs Drive - Sunset Beach, NC - 910.444.2500
www.ThistleGolf.com
The Center for all Things Golf
Our Golf Shop is the hub of all activities. It's a great place to shop for all of your clothing and equipment needs. In its 1,200 square foot space, an extensive and diverse selection of apparel, equipment and accessories for men, women and children are always on-hand, with the top brands readily available. Shopping at Thistle is all-inclusive, from custom orders to flexible shipping options. Our knowledgeable Professional staff is focused on improving everyone's game. The Professional staff provides accurate recommendations for equipment purchases.

# 1 Rated Golf Course on MB GolfInsider.com - 2015
#11 Rated Golf Course on GolfAdvisor.com - 2015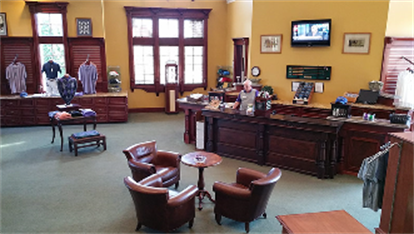 1815 Olde Thistle Downs Drive
Sunset Beach, NC
910.444.2500
www.ThistleGolf.com

Rated 4 1/2 Stars by Golf Digest

# 1 Rated Golf Course on MB GolfInsider.com - 2015

#11 Rated Golf Course on GolfAdvisor.com - 2015