A Semi-Private Golf Club
495 Chicora Dr
Dunn, NC 28334
(910) 897-7366
E-mail: info@chicoragolf.com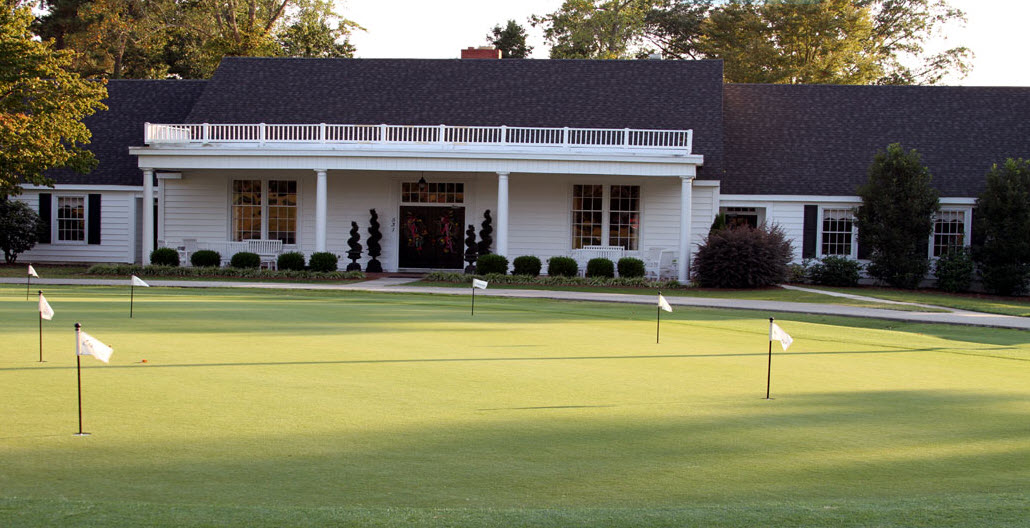 Chicora is Native American for "The Land."

Chicora was built in 1952 by Harnett County citizens as a Country Club. In 2003 all of the Chicora Country Club's facilities were sold to an outside Golf Group. However; in the summer of 2006, a group of prominent local Club Members, that also call Chicora home, joined together to form a new company known as the Chicora Golf Club. Because these owners live on or near the facilities they ensure the Chicora neighborhood and Golf Club will always live up to its Country Club status. 'The Land' offers a challenging 18 hole Golf Course, a Putting Green, Driving Range, Full Service Pro Shop, Golf Lessons by a PGA Certified Instructor, Golf Carts, Rental Clubs, Full Service Bar, Food, Member and Public tournaments, ABC Permits, Swimming Pool and Club House Facilities for reserve.


We look forward to seeing you at our course soon!
Located in Dunn, NC Chicora was voted one of the best golf courses in the greater Raleigh / Fayetteville area, the Chicora Golf Club is an excellent choice for beginner and professional golfers alike. Players from all over recognize our 18-hole course as one of the most challenging in the area – and that's not even the best part about it yet! The climate at our location makes our course playable almost year-round! The air is always fresh, the landscapes are inspiring, and the atmosphere is truly on a class of its own.

More Amenities and Services
The Chicora Golf Club is home to more than just the most outstanding course on this side of town. Our club also has all the amenities you need for the best golf experience possible. Chicora also has a putting green, driving range, full service pro shops, a fleet of golf carts, and also offers golf lessons from PGA certified instructors. These facilities are ready at all times and available for tournaments and competitions. We also have facilities and amenities ready for spectators and other non-golfers. Guests can reserve our swimming pool and club house facilities, or marvel at the beautiful views the course offers.

Hosting Your Special Events
One of the most notable amenities found at Chicora Golf Club is our beautiful golf course, which serves as the venue of choice for many receptions and other significant events. Whether you are celebrating a lovely spring wedding or a summer company retreat, our club has the facilities to make your event a success. More than the venue itself, we also provide assistance with event planning every step of the way.

Play Golf Year Round In Our Mild Climate ...
Play Golf Year Round In Our Mild Climate ...