For Advertising Opportunities Contact:
Golfing The Carolinas
C/O The Snyder Group
357 Cornwallis Drive
Mocksville, NC 27028
336.769.8855
JohnSnyder@TheSnyderGroup.net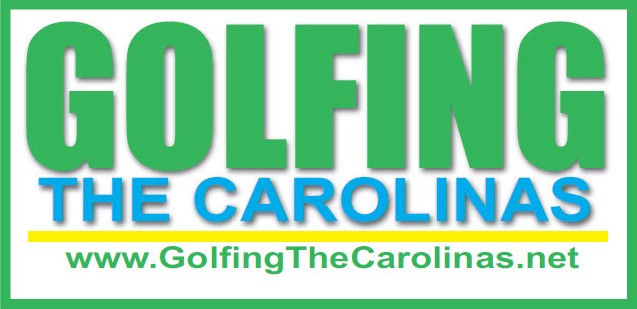 18-Hole Dan Maples Designed Golf Course
•U.S. Kids Golf Academy
•World-class Practice Facilities and Driving Range
•Bag Storage
•Men's and Women's Locker Rooms
•Croquet Court and Lawn Bowling
•Renovated Swimming Pool
•Fitness Room
•Lending Library
•Main Dining Room For Private Events
•Bar and Grill
•Terrace Service In-Season
•Corporate Conference Room with A/V
•Family-friendly Social Functions
•Friendliest Members and Club Staff in the area!

649 Rivage Promenade, Wilmington, North Carolina, USA. 28412
(910) 392-9021

www.beaurivagegolf.com
(Click Above Photos To Enlarge)
Welcome to Beau Rivage Golf & Resort
The Home of True Coastal Carolina Stay & Play
Make your escape from the flat terrain of the coastal region and enjoy a refreshingly unique golf experience. Amid gently rolling hills, willowy pines and aesthetically designed lakes, our 18-hole course ranks among the finest on the coast. Elevations changes up to 75 feet and scads of bunkers place Beau Rivage among the more dramatically landscaped golf courses on the coast.

Carved out of long-needle pine forests, Beau Rivage's 18-hole championship layout incorporates wooded hills, rolling dunes, undulating valleys and plenty of water in-play from estuaries of the neighboring Cape Fear River. Attacking the flags from the rough and pine straw can be a perilous undertaking. With countless tight doglegs and narrow bermudagrass fairways, Beau Rivage will test one's accuracy off the tee. The Beau's renowned putting greens, made of a genetically engineered form of bermudagrass, are known for their consistent smoothness, speed and true roll. The countless ups and downs, blind approach shots and natural hazards, combined with slick greens, Beau Rivage creates a golfing experience that offers even the avid player a challenging round.

For tee times and information, contact the Pro Shop directly at (910) 392-9021.
Experience Stunning Coastal Carolina Landscape and Warm Southern Hospitality at an Equally Amazing Value

Few things are more synonymous with incredible Golf than "North Carolina" and no other Coastal Carolina resort is more in-tune with the Group Stay & Play than Beau Rivage Golf and Resort. Rare for a golf course along the coast, several holes on the par 72 layout offer 40 to 75 feet elevation changes. Framed by Carolina Pine hardwoods, Members, Guests and Groups play the "Beau" for its plush Bermuda fairways and silky-smooth greens. The elevated and contoured greens are planted with TifEagle, an ultra-dwarf bermudagrass that thrives near the coast and they roll pure like a cue ball in a bathtub.

5 Miles from Downtown Wilmington, Island Beaches and All the Best Attractions...10 Seconds from the First Tee!

Not only is the Beau a hub for golf in the area, but we're the hub for Wilmington's historic river district and its 50 locally owned restaurants, pubs and beautiful beaches. Wilmington's rich history stretches back nearly three centuries and offers three colorful island beaches (Carolina, Kure and Wrightsville), several festivals, parades, river tours and more. When the sun goes down and it's time to hit the town – we have plenty to offer on that front as well. Golf vacations should have plenty of options... and we do!

The Clubhouse, a Charming Southern-Style Centerpiece for Your Golf Group, Company Outing or Special Event

The "Beau's" Clubhouse is richly characterized by its warm and relaxed feel. Our two-room clubhouse suites backup to the putting green and are ideal for evening putting matches or pre-round practice. Just a short walk to the first tee, they're ideal for Group Golf Getaways, Company Outings and special events such as Weddings, Parties, Anniversaries and Reunions.

Ready to come back to the "Beau" or experience true Carolina hospitality for the first time?


Call (910) 392-9021 to join our e-Club and be the first to receive event info and hot deals.

Just minutes from the historic river district of downtown Wilmington and the surrounding island beaches, Beau Rivage is easily accessible by I-40, NC-17 and ILM Airport. No matter what brings you to our doors or how far you have to travel to get here, know that you'll feel right at home in our hands. After all, providing a great experience isn't just our job as a hospitality provider... It's our personal commitment as a family-owned and operated establishment since 2006.
649 Rivage Promenade
Wilmington, NC 28412
(800) 628-7080
www.beaurivagegolf.com
Welcome to
Beau Rivage Golf & Resort
The Home of True Coastal Carolina Stay & Play